Dennis and Ofelia Derr
Realtor®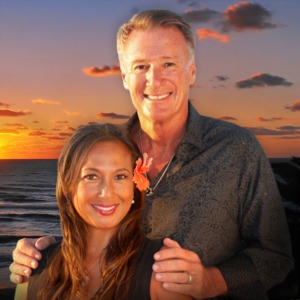 Ofelia and her husband Dennis have a combined 30+ years experience with real estate marketing, sales, investment and finance. As grateful residents of Siesta Key, their central focus is area Key properties. However, they are deeply committed to facilitation of, and participation in, well-planned growth of the commercial and residential markets "across the drawbridge" in downtown Sarasota and the surrounding Keys and neighborhoods.
Dennis and Ofelia moved to Siesta Key from Austin, Texas in 2005, but are second generation visitors to the Suncoast of Florida and have been engaged in a long-term love affair with Sarasota and Siesta Key since the seventies.
Ofelia has been a licensed Florida Broker Associate since the move to Siesta, but began her real estate career in Austin in 2000 as a sales agent during the rapid expansion of the Lake Travis area in the Hill Country just to the west of the city. During the years in Austin, Dennis was Senior Vice President and Board Member of an Austin-based defense company, AVISYS, Inc. that he and his partner founded, operated and sold in 2004. After this "retirement" he acted as President and Board Member for Hexadyne Corporation, with full-charge responsibility for operations and oversight of legal, contracts and accounting.
Although they greatly enjoyed the friendly lake lifestyle and eclectic music and cultural scene of Austin, Ofelia and Dennis grew up in Southern California and are at heart salt water and wave lovers. So after selling the company they took the opportunity to live on the Gulf and moved to Siesta. There, they enjoy paddle surfing, surfing (when there's waves!), diving and occasionally sailing.
As a person of Pacific Island descent, Ofelia takes the beach lifestyle and aloha spirit a step further and immerses herself in the Polynesian culture with the practice of hula and ukulele.
Dennis holds a Master of Science in Finance and Real Estate from Colorado State University and Ofelia studied Business Administration and Accounting at UCLA.