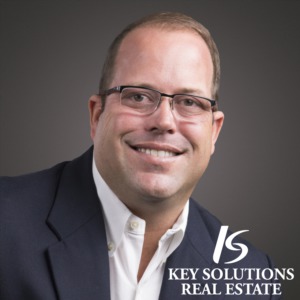 Brad Kayser is a Sarasota native with almost four decades of living and working in the area. He has been one of Sarasota's top real estate agents for the last fourteen years. Brad's approach to real estate is client-centric, making the goals of the client the #1 priority. This approach results in highly satisfied clients who refer Brad to family, friends, and business contacts and return to him over and over again for their real estate needs. Growing up in Sarasota on Siesta Key, Brad has seen the neighborhood transformation and market cycles throughout Siesta Key,West of the Trail, Downtown, Palmer Ranch, East of I-75, and Lakewood Ranch. Thus giving him a unique perspective and expertise clients can utilize when looking for the perfect deal. After graduating from Florida State University, he lived in Aspen, The Cayman Islands, and Costa Rica. Eventually his love for Sarasota called him back home. He launched a successful career in real estate, met his wife and started a family. In his free time he enjoys diving for fossils in Venice, fishing, relaxing at Selby Gardens with his wife and daughter and landscaping their, mid century, Florida style bungalow. Along with his deep ties to the community and philanthropic spirit, Brad is also a long-time donor to the Team Tony Cancer Foundation, Walt's Fish Market: Tom Wallin Memorial Reef Fundraiser and his alma mater Riverview High School. Brad has been awarded the ReMax 100% Club, Better Homes and Garden's Top Producer. He also served on the Sarasota realtors board for Government Affairs and has current or previous memberships with the Green Realtor Alliance, Sarasota Young Professional Group, Sarasota Investors Club, Sarasota Tiger Bay Club and Sarasota Architectural Foundation.
Testimonials
"Brad did an awesome job in finding and helping me get into my new house. I am so happy that he was my realtor. I am a 1st time buyer so he helped me all through the process and explained things so that I could understand them. Overall the guy was great and had a wonderful outlook on life and I would refer him to everyone. Thank you so much Bradley Kayser."
Corina C.
"Brad was very diligent & very professional. Knowledgeable in the market and on top of the whole process. Very grateful and appreciative of his hard work."
Monty C.
"There was no doubt in our minds about selecting Brad to represent us with our real estate needs! He helped both of my daughters with the purchase of their homes and has helped us twice with buying, selling, and buying again of our homes! Brad brings top notch professionalism to the table each and every time! His experience, availability, attention to detail, and proactiveness are all the qualitites we looked for in a realtor. Furthermore, and most importantly, Brad has treated us with that special touch of making us feel as if we were his only clients, while we knew he was busy working with other clients as well. That is truly commendable! We highly endorse Brad Kayser!"
James H.
"Brad Kayser is very knowledgeable of real estate. He sold my father's home in Florida while my father to Ohio to live with my family. He stayed in constant contact with us and kept us up to date on all details from the sale of the house to the closing. My father didn't even have to go back to Florida for the closing. It was handled easily over the Internet. We would highly recommend Brad to sell your home or help you find the perfect home for you."
Barbara S.
"Brad was a good listener When I shared my priorities in a future home and his ease with technology alerted me to homes newly listed. He certainly knows the Sarasota real estate market and answered all of my questions fully. Brad was very easy to work with."
Greg K.
More Testimonials