Beth Carlton
GRI, CNE, RSPS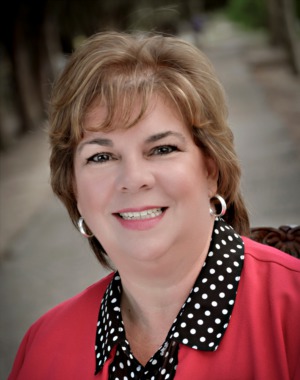 Specialties:
Buyer's Agent, Listing Agent Customer service is my specialty. I keep my business small and personal. If you are looking for "concierge" service, or an agent who will be with your through the whole process from beginning to end, then please give me a call.
Home buyers and sellers deserve the benefit of having a professional Realtor assist them when purchasing or selling a home. As there are continuous changes in the real estate marketplace, it is imperative to select an experienced agent to ensure a smooth transaction.
I am an active member of the Realtors Association of Sarasota and Manatee, The Florida Association of Realtors and the National Association of Realtors. I am also proud to be a part of The Women's Council of Realtors of Manatee County.
I have dedicated myself to ongoing continuing education. If I am not showing houses, writing contracts or negotiating the next deal, you can find me in a class room fine tuning my skill set and staying informed and up-to-date on the business of real estate.
My goal is to guide you through all aspects of buying or selling your home from contract to closing.
It would be my pleasure to make your real estate dreams come true. Local Touch.....Global Reach
My Background:
After 30+ years in the Investment Industry as an Institutional Securities Trader, I decided to brave a bold, new world as a Realtor. My experiences understanding the financial and real estate markets, negotiating the deal and providing superior customer service have translated well into Real Estate sales and marketing. I chose Key Solutions Real Estate, a superior Real Estate company, as my partner in business because of their culture of caring, their incredible training and coaching programs, the best possible commission structure, the cutting edge technology and their unique profit sharing structure. I am working with a great company and doing something I have always dreamed of doing.....building a real estate business. I would love to share my love for Real Estate with you.
Testimonials
Beth Carlton was amazing as a realtor. From the beginning of looking at over 25 properties in two days, to recommending a local lender, to creating a timeline of documents needed, to working with the seller and their agent in fixing problems at the home, to going out to the property for the home inspection, to digging in the dirt trying to locate the well, to being patient during the ongoing document requests from the lender, to really being supportive in the whole process which ended with her handing me the keys to my new home and a bottle of wine, the whole process was bearable because of Beth. I would highly recommend her to anyone interested in purchasing or even thinking about purchasing a house. Beth Carlton knows her stuff and I will be handing out her business cards to my friends.
Susan
Beth Carlton is very knowledgeable about the area, very detail oriented, and a good communicator of information. She was very patient in working with us during our home selection process. We always felt that Beth really worked to present homes that met our requirements. She found us the perfect home, we closed yesterday, and we are very happy. We will recommend happily Beth Carlton to our family and friends.
Don & Donna
My experience with Beth Carlton was simply outstanding. Beth is a true professional who cares very much for the clients she serves and delivers on everything she commits too. Her marketing strategy was excellent. Beth hired a home staging consultant who provided many useful recommendations and a professional photographer who came up with beautiful pictures. I can't thank her enough for the time and dedication she gave me and for the tremendous job she did in selling my house. I highly recommend Beth Carlton to anyone buying or selling their home.
Adrienne
Beth was professional and caring in our sales process. She provided us with detailed information to assist with pricing and followed up with timely feedback after showings. We got a contract in record time and with her assistance were able to get a great price. Beth made the closing process easy by taking care of the details and respecting our schedules and time. Everything went smooth because of Beth's attention to detail and timely communication. We highly recommend Beth to anyone who is buying or selling a home or investment property.
Jean & Doug
When we "interviewed" Beth, we were impressed with her business acumen and negotiating prowess. That's important in real estate. Also, we felt very comfortable with her, our personalities seemed to mesh. She understood our goals and pointed out some that we hadn't thought of, which made choosing her very easy.
Shari & Dave
More Testimonials